About
Domestic Downsizing – Declutter and Design
The name says it all – but who are we?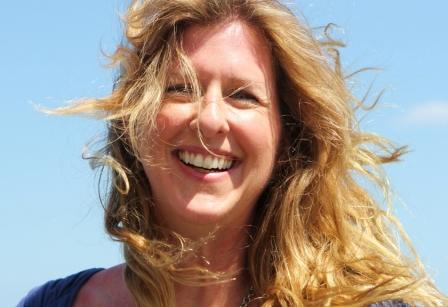 If anyone knows the trials and tribulations of dealing with clutter it is me! I am the youngest of nine children with a very organised mother but a father who was a hoarder. With my husband in the military we have consequently moved 19 times over 22 years including two major moves from Australia to live overseas in the United States (where I got a taste of the Professional Organising industry).
After packing, unpacking, purging and organising all our possessions so many times and working with clients who are busy mums through to chronic hoarders, I certainly understand how stressful it is. From this extensive experience and training I have developed many decluttering, organisational, design and Feng Shui strategies and techniques to bring harmony to any home!
Who is Domestic Downsizing?
Domestic – We will create domestic bliss for homes & offices with tailor made decluttering, organising, decorating and Feng Shui packages.
Downsize – We help you decide what items are important, useful or beautiful in your home. Do you love it? Is it useful? Do you really need it? If you can't answer yes to one of these questions it is time to let it go.
Declutter – We develop sorting & organising solutions to control your possessions & your stress! Do you know your organising style? Do you spend $$$ on organising & storage products that don't suit your needs? Learn how to organise for you.
Design – We work with your current furniture and accessories using colour, space and styling ideas to create beautiful interiors that work for you.
Feng Shui - We will enhance the flow of Chi (or energy) using Feng Shui techniques to create balanced & flowing spaces that you will love to live & work in.
What makes Domestic Downsizing different?
23 years experience in decluttering & organising
Diploma in Interior Design
Trained as a professional organiser by Australia's first accredited Expert Professional Organiser
Member of the Australasian Association of Professional Organisers (Australia/Pacific)
Member of the National Association of Professional Organisers (USA)
A qualified Feng Shui Consultant having trained with Australia's leading Real World Feng Shui Practitioner
Member of the Association of Feng Shui Consultants in Australia
Volunteer with the RSPCA and I donate 5% of all Domestic Downsizing fees to Animals Asia
Fully insured for public liability, professional indemnity and police checked
All work is guaranteed. If you are unsatisfied with the final result we will refund your money or work with you until you are!
Domestic Downsizing is here to help! No job is too big or too small.
Don't feel overwhelmed any longer – remember each mountain is conquered starting with one small step.The Domestic Downsizing team look forward to helping you and your family on your way to domestic bliss!
Call today to arrange your free consultation: (717) 802 4064 or email: kerri@domesticdownsizing.com.au