Testimonials
Margaret – Capalaba, QLD
Eight months before I hired Kerri I had moved into a new house. As a single mum with two young children I found it impossible to organise our new home. Kerri immediately identified that I had no personal space within the home and how the space could be used more effectively. She offered fantastic solutions.
Kerri's efficiency, focus, attention to detail, professionalism and her personal warmth was wonderful. I now have a de-cluttered home, a great space for the children to play and a personal space for me.
Something else occurred that I did not expect. I experienced a deep transformational inner cleansing! I did know that de-cluttering and re organising has a direct effect on our inner world. However, I never knew it could be so powerful. The results were phenomenal!
My business expanded, I am more organised and I experience more flow in my life.
If you are considering hiring Kerri please don't wait. Take action, hire her and experience the magic! Thank you Kerri! I am grateful that you came into my life and worked your magic! Xx www.welcometoyourawakening.com
Francoise – Moorooka, QLD
Why Kerri? Well, the cluttered and messy state of my house was really draining me of energy, was a source of dis-harmony in my marriage and life in general, and I was fed up and knew I had to do something about it.
I went online and found Kerri – and wow, I'm so glad I did!
For a long time I had been uncomfortable inviting anyone into my home, but Kerri made me feel at ease straight away. And because it was clear from the start that mine was going to be a long term project, Kerri was flexible about our payment plan, and our ongoing schedule.
Kerri is so energetic, dynamic and motivated, a real breath of fresh air. She knows exactly what she's doing – together we worked out the 'big picture' plan on day one, then a mini plan at the start of each session as we went.
Kerri is very organized and focused, and really gets stuck into it. Her gentle and intelligent guidance was never pushy, was always consultative, sensitive and respectful. She always encouraged helpful decisions, never forced them. At the end of each session there was always a sense of accomplishment, and we always achieved more than I thought possible.
Its' true that' time flies when you're having fun', and Kerri is such good company – on most days, time really did fly by, as we chatted and had a some laughs. And, on those few occasions that I wasn't feeling well enough to keep up with her (I have Multiple Sclerosis), Kerri made sure I felt ok about taking time out while she kept on working.
With Kerri's help, the organizational systems and structures we've put in place have made big improvements, for now and moving forward. I can see the lovely polished floorboards in my spare room, the cupboards and drawers are in order, I can find things I need – no more boxes of random items piled up everywhere!
Kerri helped me to part with unhelpful 'stuff' – either give it away(charity/recycle) or throw it away – which I find hard to do. We've also organized the garden shed to make the best possible use of that space, while still keeping everything easily accessible.
Testament to her own life being well organized, Kerri is always on time, always professional, always willing to give that little extra. And anything that was destined for charity (RSPCA, lifeline, homeless shelters etc), Kerri took with her and made the deliveries, so I didn't have to do a thing.
Even so, my home is still a work in progress, and I'm really going to miss Kerri's presence. If you have the opportunity to invite her into your home to help you with your clutter issues, grab it with both hands — you'll be making a wise choice. And one day you'll be able to add your own success story to this page!
Annie – Bellmere, QLD
Meeting you Kerri was an amazing serendipitous happening for me. Your warm, supportive and non-judgemental manner allowed me to embrace the mammoth task of decluttering my home with more confidence and less fear. I had previously been so overwhelmed by the task that I just did not know where to start.
Thank you Kerri for your expertise, and compassionate understanding. I am so grateful to have met you and I enthusiastically recommend Domestic Downsizing whenever I can.
Helen – Yeronga, QLD
For what reason did you initially contact Domestic Downsizing?
I am a very busy working mother and I needed assistance to organise various areas of our home including the office.
What was your experience working with Kerri?
Kerri was a delight to work with. She made tasks e.g. filing; kitchen cupboard; family room that seemed insurmountable easy and approached each in a methodical way.
What differences have you experienced following the decluttering & organising service?
For the first time in some time have been able to find things and avoid piles of paper and other clutter.
What would you say to someone thinking of using Domestic Downsizing services?
I would highly recommend Domestic Downsizing.
Jessica – Tingalpa, QLD
Kerri what you have taught me has changed my life and I can't thank you enough except by recommending you to everyone I know !!
Suwaree – Bellmere, QLD
Hi Kerri, I would like to share with you that since you have come to help me decluttering my life has changed so much. By clearing unwanted things I have created space for other great things. I sold my property last July. I bought an investment property in May. And I just bought our dream home yesterday! I am still clearing space and really to move into our dream home. So I would like to thank you for being so great and being part of my manifestation ..all my dreams are coming true. Love & Inspiration, Please feel free to use it in your testimonial and you can reword it in a way that people can easily understand that decluttering the house is equal to decluttering the life and in turn free up so much space for so much more into life. Thanks again…I really appreciate your work.
Lindy – Carindale, QLD
I have accomplished a LOT and things are definitely feeling different. I should have organised you earlier! It's made a real difference. The kids helped me reorganise the office, and it looks FABULOUS. HUGE energy shift there. So thank you – not only for helping me to create better energy flow, but for inspiring me to turn my house into my home.
---
Bryn – Ascot, QLD
I live in a 5 bedroom house, full of furniture and the contents were recently added to when essential items from my office, e.g. full size photocopier and all the usual office electrical equipment were added to my house to facilitate a home office.
I got commercial cleaners, ten in all, to come in for a day or so and carry out a super clean of the house and they did that, and very well, but I was still left with a house full of contents, and unpacked boxes and all manner of items of furniture which I had not the faintest idea of what to do with them or how to use them, or store them.
I got Kerri to come in for 2 hour sessions once a week or fortnight and she tackled one or two rooms at a time. I left her to get on with it because I had no idea what to do. She seemed to know exactly what was needed.
The house is now decluttered and chaos has been reduced to order and all rooms function well and there are designated rooms or space, for every activity. She did a good job in a niche which no one else could fill.
Also as my accountant commented on sighting her bill "She's good value!"
---
Lesley – Gold Coast, QLD
Thank you so much for coming to my rescue Kerri.
My daughter's room was depressing me so much and I just didn't know where to start. With her being such a hoarder it was hard finding places for her stuff to go. But you came along and like a whirlwind helped and showed me how to organise her room and at the same time give me such great tips on how her mind possibly works and how to make her room work for her and me, making our lives easier lol. Happy Mum happy children lol.
I would not hesitate to use you and your services again and will highly recommend you to my friends and family. Thank you again Kerri for being so helpful. You have been my angel!
---
Michelle – Manly, QLD
I heard Kerri speak at a local Networking group, The Kitchen Table Network www.tktn.com. I booked Kerri soon after and we began a worthwhile and productive process of purging, decluttering, rearranging and organizing my home.
We worked on a regular basis for some time to enable me to keep on top of the pile and make further improvements.
Kerri has such a caring, generous and compassionate disposition which makes what could be an incredibly uncomfortable process, so much easier to manage.
Kerri is also a wealth of helpful information and networking contacts to help in other areas such as gardening, garage organizers, home improvements/decorating, etc.
We always managed to accomplish a great amount of transformation in such a short amount of time.
I highly recommend Domestic Downsizing services to anyone who is looking to be more efficient, organized and relaxed in their work, office or home space.
---
Selena – Birkdale, QLD
For what reason did you initially contact Domestic Downsizing?
I couldn't see through the clutter in the children's rooms. No matter how many times I cleaned it up it would be messy in no time, they had to many toys that they never used and they need to be donated. The problem here was that I couldn't let them go!
What was your experience working with Kerri?
Kerri was so supportive and offered another opinion when it came down to the "do they or don't they" stuff. I found Kerri a wealth of knowledge about what type of personalities and tiding techniques that the girls had, she helped to organise the rooms in a way that each of my girls could keep clean.
What differences have you experienced following the decluttering & organising service?
My oldest daughter continued the delcuttering and started cleaning out her clothes and making 'decluttering' decisions for herself. My youngest now plays in her room she can see what she has to play with and easily put it away.
What would you say to someone thinking of using Domestic Downsizing services?
I would recommend this service 100x over! Kerri is organised and prepared, she has great reasoning and lets you make the decisions for yourself, there is no pressure to throw away anything that you feel you need to keep. She has amazing knowledge about personalities and can describe a person just by looking at their room!
Thanks so much Kerri.
---
Jennifer – Carindale, QLD
I contacted Kerri from the website after moving a number of times & taking all the clutter with me. My share house was about to be painted & I needed to organise some of my belongings which were in various rooms of the large house.
Meeting Kerri was wonderful – on her first visit she listened, saw what needed to be done and made suggestions. In between Kerri's first visit and organising her to come for a couple of hours, I was able to make a start on my de-cluttering process.
Kerri was just the answer I needed to begin this journey. I've since found things I hadn't seen for years, and have been able to continue re-organising my life.
---
Chris – Taringa, QLD
For what reason did you initially contact Domestic Downsizing?
We contacted Kerri when our last adult child had moved out of home and we needed to revamp the kids area. We also had some incoming furniture etc from an inheritance and we were unclear about how to manage incorporating these items.
What was your experience working with Kerri?
Kerri spent some time with us assessing our needs and just the assessment session was so helpful we started to see she could also assist us with a "blackhole" in our house (a laundry/workshop) and also a home study so we got the Going, Going, Gone package which was worth every penny. Kerri was upbeat, incredibly helpful in assisting us to make decisions and very hardworking. For the first stage of the project, sorting through and revamping the prior kids' rooms, her interior styling skills made a huge difference to what was a dull and gloomy area.
What differences have you experienced following the decluttering & organising service?
We now have fully functioning guest accommodation which was given a good tryout over the summer break, we now know where everything is in the laundry/workshop which has resulted in many unfinished jobs being finished and the study works very well so that when we need to get a book or retrieve something else from the shelves it's easy.
What would you say to someone thinking of using Domestic Downsizing services?
I wished I'd done this a long time ago. From 3 four hour visits it feels like a minor miracle has occurred. Downstairs is no longer a messy "dungeon" and the study is really useable for the first time in many years. Kerri is competent, cheerful and a pleasure to work with and she provides excellent value for her professional fee.
---
Dino – Tarragindi, QLD
I originally emailed Kerri from her website to find out what a feng shui consultation entailed. I became interested in feng shui after reading about it on the internet and in books, a lot of its principles I was following it already without even knowing (I kept thinking "Yes! Thats what I always say").
I wanted some advice about buying and arranging furniture; although I consider myself quite minimalist, still found myself with some clutter.
I found Kerri to be very approachable and friendly on the phone and by the time we met already felt like a friend.
She gave me some tips on arranging furniture, colours and elements to enhance different areas of the house.
I especially liked the fact that Kerri was happy to spend the time to listen to and successfully answer all of my questions (and I know there were lots), she even knew how to throw away a broken wheelie-bin.
I am in the process of following these suggestions and now the house feels calmer and cleaner. Sometimes you just walk into a home and it feels 'right', Kerri has made my home feel just right too.
---
Helen – Indooroopilly, QLD
Kerri, it's been such pleasure working with you to de-clutter my home – I'm amazed you aren't a broken woman! The surprise for me wasn't that I have more space in my newly tidy unit, but that I have acquired more time in my life to do things I couldn't do when I was hunting for that lost cheque, missing left shoe and my Census questionnaire. I'll definitely call you when I move house!
---
Julianne – Manly, QLD
I now have a new lease on my business life! My home office received a mini makeover from Kerri Rodley from Domestic Downsizing! My space now resembles a well organised, systemised and productive area enabling me and my family to operate and work well to achieve our daily business/personal tasks without spending precious time searching for lost things! Kerri you are a dream!
---
Kelly – Bulimba, QLD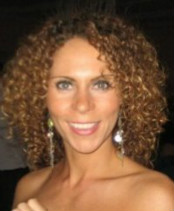 If you're unsure of how Kerri can help you but know you need a sort out, get her out for a visit!!
9 mths ago I had the BIGGEST shifts to date in what was my home business, she helped my focus, energy and physical workspace.
Results were and still are amazing. I've just had a few hiccups in my NEW commercial offices and just having her out again rebalanced everything.
Kerri, thank you so so much for the passion and commitment you brought to me and look forward to our further 'shifts' as and when I need you! Keep transforming darling!
---
Jo – Sunshine Coast, QLD
I have been looking for something to help me with my relationship which had become very stagnant. I was feeling very unsettled and didn't like my home environment either. Everything was starting to close in on me, which in turn was keeping my energy very low and I felt very unhappy.
I met Kerri at a networking event and I felt very comfortable speaking with her and found it really easy to be in her energy. She introduced herself as a Feng Shui Practitioner, and a professional organiser. When I heard this, I felt Kerri could offer me what I needed to relieve my unhappiness and my emotional disconnection to everything.
Kerri visited my home and I spoke very candidly with her about my fears and aspirations. Kerri was approachable and a very good listener. After a few days I received my Feng Shui Report which included other general information on how to de-clutter my home.
Within a week of putting into place the relationship Feng Shui tips first and also doing a very big de-clutter of my home, I noticed a very big difference in my attitude to my husband and also to my living environment. These changes were only minor and do not cost me a heap of money to put into place.
The difference in the energy of my home is amazing. My personal energy feels so much lighter as well. As I get through the rest of my home, de-cluttering and placing certain Feng Shui cures in place, the changes are becoming even more prominent.
Kerri is a very professional, caring lady. Her knowledge in changing one's environment is insurmountable. The key, I feel, was being honest with myself and also with Kerri, regarding the things I wanted to change in my life.
---
Monique – Clayfield, QLD
I initially called Domestic Downsizing to help organise the paper flow systems and layout of my home office.
I had run out of room for important files and didn't have an easily accessible system (my in-tray was a laundry basket!).
Kerri worked with me to declutter and organise storage space in my garage by sorting through many boxes of memorabilia and personal paperwork. This freed up storage space for office archives and in turn created a paper work flow in the office.
It really helped to have Kerri on hand working through the decluttering process, suggesting solutions and keeping me motivated. My office is now organised and I am now ready to start afresh for the New Year. Thanks Kerri!
www.teakyew.com
---
Caroline – Logan, QLD
I am trying to sort out a recently joined family home with 5 children.
Kerri helped me with my kitchen and organising family paperwork, re school etc. My kitchen is now wonderfully organised with everyday things close at hand. I now have a brand new larger pantry as we moved this into the linen cupboard (and linen elsewhere).
Kerri gave me some great ideas with organising paperwork that I will put into practice. Kerri has great energy, ideas and is lovely to work with. Thanks Kerri, I love my new kitchen!
---
Lisa – Kelvin Grove, QLD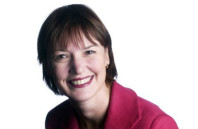 I called Domestic Downsizing as I had a really messy office with no information systems in place. Now everything has a logical place, the paper has diminished considerably and I can find the files and projects I am working on saving heaps of time!
I can find what I need quickly and am not missing tasks anymore. Kerri has excellent organisational skills and my business systems have benefited greatly.
It is all looking fantastic and I can see how the new system will work heaps better! I shall finally be able to follow up on my clients with ease!! Thanks so much for your help – truly deeply appreciated!
www.revivecoaching.com.au
---
Debbie – Caloundra, QLD
Combining two families was hectic enough without moving interstate into the bargain!
Kerri was instrumental in helping us put the move together and setting us up at the other end. It really helps when you have someone who has been through the moving process as many times as she has – she is a pro!
It made the big transision much less stressful for both us and the kids.
---
Barbara – Paddington, QLD
I was extremely happy with the day's work we did. We achieved everything (and a little more) than I thought we could have got through. Your way of working is methodical and your experience is invaluable. Thank you!
---
Jodi – Mudgeeraba, QLD
With two teenager children ready to leave home, I had all their childhood items and clothing to go through. I called Domestic Downsizing to help me do just that – downsize my home from 3 to 1.
Kerri helped me break some of the emotional bonds to my children's possessions so I could make my home into my own oasis and start afresh – not an easy task! Thanks Kerri, I am off to Italy for a well deserved holiday now!
---
Naomi – Hawthorne, QLD
Thank you Kerri for an amazing night last week, when you helped us to de-clutter, design and re-energize our house. We loved all your suggestions and our friends are commenting on the great new "feel" in our home. Love your work!
---
Fiona – Gold Coast, QLD
Kerri your help in organising our junk room/office has resulted in a calmer household. We can find things, quickly, so each of us is now more efficient and happier. A certain amount of stress and frustration has lifted. We no longer avoid office chores, especially as the organised space helps us to finish tasks much faster than before. I actually want to spend time in my office now.
Decluttering was the first stage, now we are slowly able to move toward making the room look more attractive. Just like putting the cart before the horse, it's impossible to make a junk pile look pretty. Your time and effort in helping me to sift through our lifetime's worth of belongings has put us back on track to achieving a beautiful, clear home. I appreciate the respectful way you approached my attachment to unlikely treasures. You are practical, efficient and with a great eye for creating clarity and flow in a space. I wouldn't hesitate to recommend you, or to call upon you again. The experience was so valuable and I feel that you are good value for money.
---
Angela – Samford, QLD
I was lucky enough to win a 2 hour Mini Miracle package with Kerri. We had moved into a new house when our second child was born and embarrassingly, several months later our walk in wardrobe still had moving boxes in it!
So I jumped at the chance to have Kerri's help with getting things under control. Kerri definitely knows what she's doing. She helped me work through what items to keep, donate or throw out and gave great advice on how to order my clothes in a way that worked for me.
In no time at all, the space looked clean and orderly. I now look forward to going in there and have since used her advice to tackle other areas of the house. I highly recommend Kerri's services to anyone!
---
Chris – Boondall, QLD
My plan had come together – I was beginning of the process of building my new room for my business. I had all the usual things organised, plans, builders, approvals but I wanted to make sure that I had everything in its right place.
I contacted Kerri at Domestic Downsizing for a Feng Shui consultation and we simply started with my mud map of what my new space was to look like.
From our first meeting your professionalism and care were obvious. Your attention to detail and respect of how the original space was laid out and the ideas I had for the new space was fantastic. You even let me ask ALL of those silly little questions and then you were able to answer all of them.
I now have my new room built and all the suggestions that you gave me have been put in place. My new space feels fantastic and I can confidently know that everything is in its right place.
---
Georgina – Bellbowrie, QLD
It is all going really well. We covered so much in just 3 hours! I am now continuing with the rest of the house but you have given me lots of hope for abundance and organisation in the future. It is the things that you have taught me that I am most thankful for. And you should see my bathrooms now – they are lovely. Thank you!
For what reason did you initially contact Domestic Downsizing?
I had accumulated a lot of clothing and bric a brac over the years and was having difficulty deciding what to get rid of to make more space for a home business. I wanted to make-over my house to make it more functional and beautiful, without actually renovating.
What was your experience working with Kerri?
Kerri is very friendly and professional and generous with information and tips. When she did the initial assessment she asked me a lot of questions which helped me to understand what was holding me back from changing my environment, and she gave me lots of wonderful ideas on how to create a more positive space. We then made an appointment to declutter my work space. During that process we got rid of a lot of things that I didn't really like or need but didn't know how to deal with before. We made room for me to move forward with my home business. Afterwards, Kerri sent me two e-books which I really enjoyed. Having learned the basics in person I got a lot out of the written material.
What differences have you experienced following the decluttering & organising service?
I now have more space for my business and am using the skills Kerri taught me to declutter and brighten up my whole house.
What would you say to someone thinking of using Domestic Downsizing services?
I found Kerri very motivating and understanding and intuitive about the problems I was having with my house. I would recommend Kerri to anyone looking for a simpler, more organised and more positive environment.
---
Sarah – Toowong, QLD
Over the last few weeks I have been feeling amazing. Doing the declutter with Kerri has been part of a massive amount of emotional work and healing.
This has allowed me to review the situation check my emotional state to see if I am still holding onto emotions that are no longer valid whilst also enhancing and providing more fond memories of passed loved ones.
I don't think I have ever undergone as dramatic a cleanout as what Kerri assisted me with and really did not know that from this exercise comes so much good. I believe what we started to be extremely vital for me in moving forward and upward in my life. Plus I can't believe we covered it in the time we did!
Thanks so much Kerri for your wonderful organisation skills, support and warmth.
---
Karen – Hemmant, QLD
I first met Kerri at a local networking event and found her to have a great bubbly and down to earth personality, so when I decided that I was fed up with working in my very untidy office at home I didn't hesitate to give her a call.
As a small business I gave her my budget upfront and she worked very well to it.
Kerri came up with some amazing storage ideas and ones that I'm sure most people would not think of. Since my office has been decluttered my approach to the space has been more energetic and also more productive. Kerri helped me also compartmentalize areas so different aspects of my business were kept together rather than in 3 or more different spaces.
My entire experience with Kerri was fantastic I definitely would not hesitate to recommend her services to anyone. I also would say that if you are thinking you don't need her services because you can tidy your space yourself, when you get time, just give Kerri a call because from my experience you never seem to get that time.
www.silkyblooms.com.au
---
Amanda – Greenslopes, QLD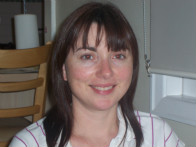 I called Kerri for assistance with organising our study and she has made such a difference – I no longer feel overwhelmed by "stuff".
I am more productive when I work in the study as I am not distracted by clutter. The children are more organised and we've stopped wasting time trying to locate things. Items are now within easy reach or are stored in neat categories and are easier to access.
Storage systems are now set up, making it easier for me to be organised in the future. If you feel overwhelmed with all the "stuff" in your house and don't know where to start, this can be the impetus for you to get organised.
---
Robbi & Mick – Hamilton, QLD
We needed help when we first got married to combine 2 households of furniture into one.
Kerri helped us declutter our belongings and helped us to decide what was appropriate and needed in the home. She even helped us to sell our furniture on eBay! We couldn't recommend Kerri highly enough, she really made a diffiicult situation a breeze.
---
Suwaree, Caboolture, QLD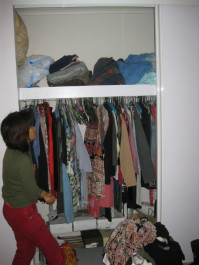 Firstly I would like to thank Kerri for getting me started. The house is now so much easier to clean and keep clean. This has been a big change to the house.
The kids keep saying how nice and clean the house is. My tax return is done and I am just about paying off all my credit card debt.
I also plan to buy more indoor plants to keep the house alive and clean up the air. It is lovely to be living in a nice clean home. We are very happy with the result.