Posted by Kerri Rodley in Declutter Your Life, Downsizing, General, Home, Simplify Your Life | 0 Comments
Items representing the past that need to go…
Today blog post is written by the fabulous Cheryl Richardson from Hay House:
Birthing the New
There's something new being born in my life.  I know this because I've felt the desire to go through my house and office looking for things that need a new home – the items that represent the past that need to go.
You know when something new is trying to come into your life when:
You feel ready to release the energetic weight of stuff sitting on your shoulders.
You know, on some level, that your life today has outgrown your life of yesterday.
You feel overwhelmed by the sight of things you no longer love or need.
You intentionally avoid or ignore the areas in your home or office that feel cluttered, disorganized, or messy.
You can't seem to find the time or energy to invest in new ideas or directions.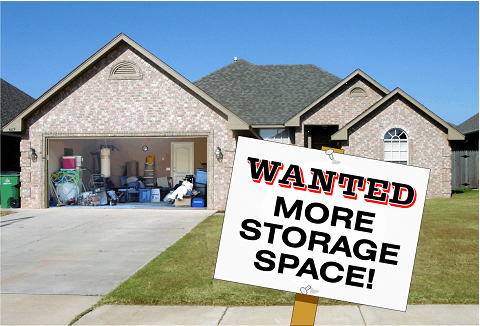 I've known for a year that I needed to handle some things – the books that no longer fit in our library, the stuff left in our garage from the move five years ago, and a room in our basement filled with unused construction material.  With my busy travel schedule, I've had the perfect excuse to put these projects on hold.  But eventually the energetic burden takes it toll.  I know I can't move forward without going back and letting go.
So, what makes it easier to make physical and energetic space?  Here's what I learned this time…
Understanding that physical stuff holds old energy that prevents evolution.  If you don't release the things you no longer love or use, you can't fully grow into your next stage.
Remembering how free and exciting it feels to see an empty room, clean closets, or spacious, organized shelves.
Recognizing that clearing out the old is a fundamental step in our personal growth therefore time for cleaning and clearing needs to be scheduled so these projects receive the attention they deserve.
Energetic, loving, and motivated friends who are willing to help makes the process fun, easy, and infinitely more enjoyable.
Having the perfect place to donate the things you no longer use, need, or love inspires you to let go of more than you think you can.
Giving your treasured items to treasured people.
Finally, one of the benefits of getting older is the recognition that time is precious. While in the past it might have been easy to go through a stack of books and think, "someday I may want to read these," you realize that someday is a limited time frame.  It's how you spend "right now" that really matters.
A few minutes ago I returned from delivering a truckload of items to our local thrift store – a nonprofit organization that shares revenue with food pantries and homeless shelters.  I love giving to these people – they're excited, grateful and anxious to help in any way they can.
I know I'm preparing to give birth and the de-cluttering process is a necessary step in that direction.  Care to join me?
Life Makeover for the Year 2012(sm) is written and produced by Cheryl Richardson.© Copyright 1999-2012 Cheryl Richardson,P.O. Box 13,Newburyport, MA01950,  www.cherylrichardson.com. All rights reserved. Used with permission.
Related Posts