Services
Watch 60 seconds to an organised wardrobe!
Declutter, Organise and Style
You can access Domestic Downsizing services from wherever you are around the world.
From virtual consultancy services and DIY action plans through to complete hands-on help for the entire home, Domestic Downsizing has services & packages to suit all situations.
Step 1:
The organising process begins with an initial phone consultation to discuss the situation in more detail. This is where we discuss the WHAT, WHY, WHERE and HOW to get you back on track.
Step 2:
We can tailor make one of our decluttering & organising packages to suit your needs, budget and timeline.
Virtual Packages: Contact us via phone, email, Skype or send a video and we can help you declutter and organise over the airways from anywhere in the world.
Do It Yourself Package: 1.5 hour on-site assessment & personalised DIY Action Plan to get you on your way.
Mini Miracle Package: 2 hour hands-on decluttering, organising & styling session that focuses on one specific room or area.
Help Sell My Home Package: 2 hour on-site advisory session + Action Plan to prepare your home for sale to get the best price possible.
Fabulous Feng Shui Package: On-site Feng Shui consultation plus follow-up report & action plan including detailed house plan with Bagua (house plans needed).
Let's Get Going Package: 4 hour hands-on decluttering, organising & styling session for any area of the home or office.
Going, Going, Gone Package: Save by buying more than one session in a package. 3 x 4 hour decluttering, organising & styling sessions suitable for those bigger jobs in the home or office.
Harmony In The Home Package: When you need help for the entire home, this is the complete start to finish decluttering, organising & styling program (with a little Feng Shui thrown in if you would like).
Step 3
All packages include removal of donated items to charity at no charge! When the sessions are completed, we offer ongoing support via phone, email or Skype to make sure you keep up the good work.
---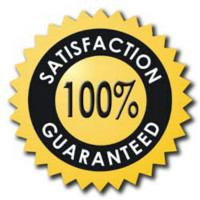 MONEY BACK GUARANTEE
All Domestic Downsizing services & packages are 100% money back guaranteed. If you are not completely satisfied with the service we have provided we will refund your money or work with you until you are 100% satisfied.
---
But that's not all…
We also give you a FREE copy of our eBook below: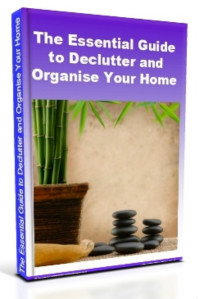 The Essential Guide to Decluttering & Organising Your Home to help you continue to stay organised!
Where do you need help?
Larger Projects
Entire kitchen
Bedrooms
Loungeroom
Garage
Home office/study
Children's rooms
Bathroom/laundry
Backyard
Entertaining areas
Entire Homes
Decluttering your whole house
Downsizing to a smaller home
Moving to retirement home
Empty nesters – children leaving home
Newly married – combined two households
New baby – needing to make room
Styling your home for sale
Helping to move house – packing up/unpacking
Deceased estates
Smaller Projects
Wardrobe makeover
Toy cupboard
Linen cupboard
Kitchen pantry
Bathroom cabinet
Filing cabinet
Home Office & Corporate Spaces
Office layout & design
Paperflow systems
Filing for soft & hard files
Storage solutions
OH & S/WPH & S solutions