Posted by Kerri Rodley in Articles | 0 Comments
Decluttering Brisbane
Do you need help to decluter and organise your home or office?
Then look no further than Domestic Downsizing!
Domestic Downsizing – Declutter and Design are a Brisbane based home organising service that can help you to declutter your home.
With extensive experience of 22 years in home organising, we can help in all facets of clutter busting, organising systems, interior styling, and Feng Shui services.
Domestic Downsizing has numerous packages that cater to all situations that will see your home transform from a mess to organized bliss.
Professional knowledge in decluttering, organizing, interior styling and Feng Shui
No job is too big or too small for us and you can access Domestic Downsizing from wherever you are around the world.
For more information go to our Services page or call us today on 07 3899 2282 or 0422 520 354 or email us below: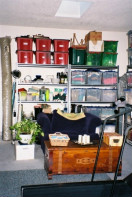 Related Posts