Posted by Kerri Rodley in Articles | 0 Comments
How-to-organise-mementos-and-their-memories
6 methods of purging, storing and organising your memorabilia
We all have them – bits and pieces of memorabilia piled high in corners or hidden in plastic bags. The thought of organising them seems completely overwhelming.
Here are six steps that will help you through the different methods of storing and organising your memorabilia to properly preserve them for years to come.
1. The Quick Sort
Gather your keepsakes in one place, preferably a table or other large, comfortable workspace. Next, group similar items together (like with like) using baskets or boxes you"ve labelled with the types of mementos you have. Some common categories include: photos, kid"s artwork, cards, certificates & other documents, crafts and projects.
2. The Purge
Letting go of personal memorabilia tends to be hard, especially if you are a sentimental soul. Yet, when you pare down your keepsakes, you will feel a sense of lightness, as though you"ve been released from a heavy burden.
The goal is to make room for what matters most. Let go of items that you no longer find meaningful or remind you of a time you"d rather forget. Keep only the things that stir your heart or capture important events. Save only what you have space for and keep in mind that things are always coming in so leave some room to grow.
Photos are probably the hardest item to throw away because of the sentimental value we attach to them. Weed out bad shots to make it easier to enjoy the good ones. Tossing doesn"t mean you"re throwing away the person in it. It"s okay to give away duplicates or toss photos that are blurry, bad angles or unbecoming. Save the best – toss the rest.
Kids Artwork: Work together with your child to choose a few of his favourite pieces of artwork each year. If you keep every single piece of artwork your child brings home for the next 15 years it will crowd you out of your home.
Take photos of large artwork, crafts or school project. Keep the photo – toss the bulk.
3. Safe Storage
When storing your items, use archival quality, acid free products. Acid is a chemical substance that can weaken paper and cloth, causing it to brown and become brittle. Never store photographs and other treasured items with newspaper, which contains acid that will eventually damage your mementos. Use tissue paper instead.
4. Contain It
Photos: If you"ve been planning to start a scrapbook or put your photos in albums but never seem to get around to it, let go of the pressure and guilt of those stressful procrastination projects can create, especially if you are already overwhelmed by clutter and commitments. A quick, easy and inexpensive alternative is a photo box. Photo boxes come in many styles and colours to suit your taste and décor. Use the same boxes so they"ll look neat when stacked. Choose the ones that come with index divider tabs so you can organise your photos in broad categories.
Eventually, each category may grow to have it"s own box, which you can label on the outside. Gather all your photos and play beat the clock while you group them. Do it while watching TV or listening to music
Kids Artwork: Things that lay flat, like artwork, notebooks, and essays, can be stored chronologically in a sturdy, portable plastic tub or binder depending on space and amount you have to store. Encourage your kids to file their papers after they bring them home; you"ll be teaching them valuable life skill.
Report cards, certificates, ticket stubs – even locks of hair should go in polypropylene sheet protectors. Choose the ones that are already 3-holed punched and keep papers organised using tab dividers labelled by category.
Cards & other keepsakes: Small keepsakes that don"t lay flat can be stored in a treasure chest the size of a shoebox. I like to gather special occasion cards and tie them with pretty ribbon before putting them in the box.
5. Designate a home
Keep your containers in a dry location, away from direct sunlight, bugs, mould, dust, and dirt. Avoid storing them in the roof, garage or garden shed.
6. Maintain Your System
Purge regularly (at least once a year) and enjoy going down memory lane. Weed out stale mementoes to make room for next year"s fresh memories. Take the time to preserve and honour you"re the things that are most important to you so you and your family can enjoy them for years to come.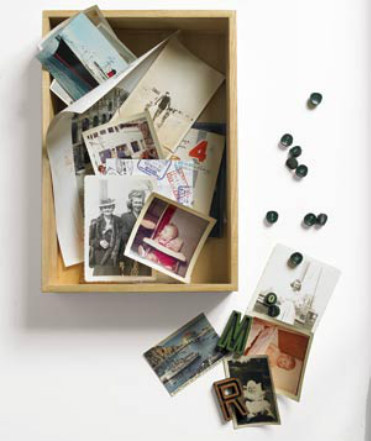 We can help you purge, store and organise your photos, your memories and even your whole home today! For more information go to our Services page or call us today on 07 3899 2282 or 0422 520 354 or email us below:
Related Posts