Posted by Kerri Rodley in Articles | 0 Comments
Six Top Tips for Reducing Toy Clutter
Do you need help keeping on top of your kid"s toys?
Do you feel as if you're constantly picking up toys? Do you dread birthday parties because it means your kids will get more toys? One client even confessed how she would like to throw away her kids' toys while they sleep!
It doesn't have to be so drastic. Instead of secretly throwing away your children's toys you can involve them in the process of clearing out the clutter. Of course, this depends on your child's age. Don't expect a 2-year-old to agree to willingly part with any of his belongings.
Ask yourself: what toys do my children actually need? Do I have any rules in place to keep down the clutter? Or should I just resign myself to the fact that having children means being overwhelmed by toys?
Certainly, no matter how much they feel they must have the latest techno gadget, kids don't actually need toys. As most of us have witnessed, children often have more fun playing with the box the present came in than the actual present.
Here are six top tips for reducing toy clutter:
1. For every new toy that your child gets, have them pick one to donate.
2. Rent DVDs and borrow books from the library rather than buying them.
3. Hold a garage sale and let the kids keep the proceeds — or even better, donate them to a worthy cause of their choice.
4. Take photos of the important toys that have special memories – this way they can remember them years later without you having to store them.
5. Encourage relatives to buy your kids "experiences" such as a ticket to a favourite show or even a cooking class (Master Chef is so popular these day) rather than more toys.
6. Try circulating toys so that after six months "out of sight, out of mind", the old toys suddenly become "new" again.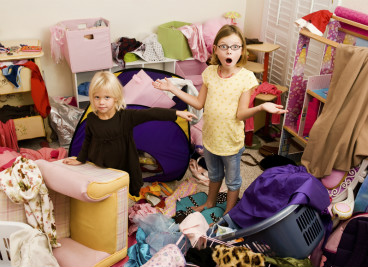 We can help you organise not only your children"s toys but your entire home. For more information go to our Services page or call us today on 07 3899 2282 or 0422 520 354 or email us below:
Related Posts